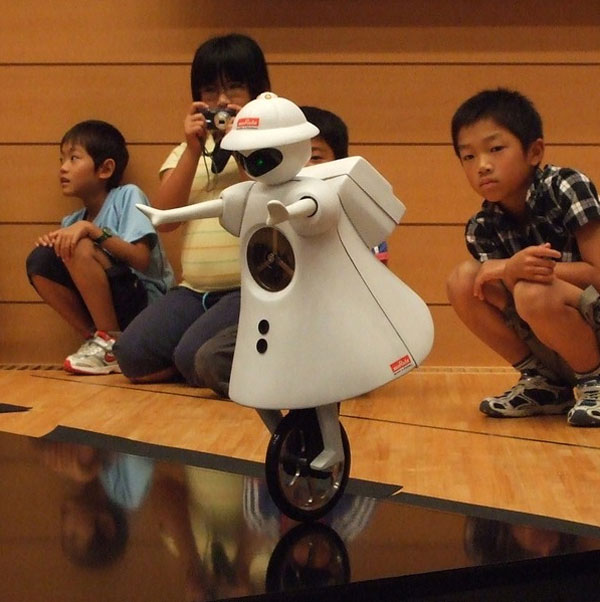 Ceatec, Japan's largest annual electronics show, has just wrapped up for another year.  One of the most popular exhibitors at Ceatec in recent years is Murata, a sensor company that creates small robots to showcase its latest ultrasonic sensor technology.  This year they brought Murata Girl, a unicycling robot that maneuvers the curves of an s-shaped course, and Murata Boy, who rides a bicycle up an inclined track. 
See Murata's robots in action in this YouTube video: 
If you want to find out more about Ceatec, read about PCWorld's Ten Gadget Picks of Ceatec 2010.
It goes without saying that the people of Japan love robots.  At a recent Google Developer Day event, the Android Droid Robot was a popular attraction.