Sunday, February 12th, 2012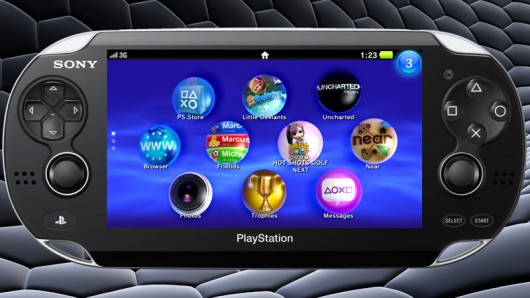 The PlayStation Vita, which has been called the "Next Generation Portable," will have its global launch on February 22. The PS Vita features dual analog sticks, motion sensors, front and rear multi touch pads and front and rear cameras. Like the PS3, the Vita supports Bluetooth devices like stereo headsets. The Vita also features a new user interface that more closely resembles a smart phone. The Vita also comes with a Web browser, music and video players, a photo gallery.  The 3G version also features GPS. Gamers are already calling the Vita one of the best handheld game systems on the market. 
To find out more about PS Vita, visit the Sony PlayStation website and see this YouTube video that features Guy Longworth, Senior VP of PlayStation Brand Marketing, and John Koller, Senior Director of PlayStation Handhelds, demoing the PS Vita experience.
Category: Uncategorized | Comments (0) | Author: Catie