Sunday, March 25th, 2012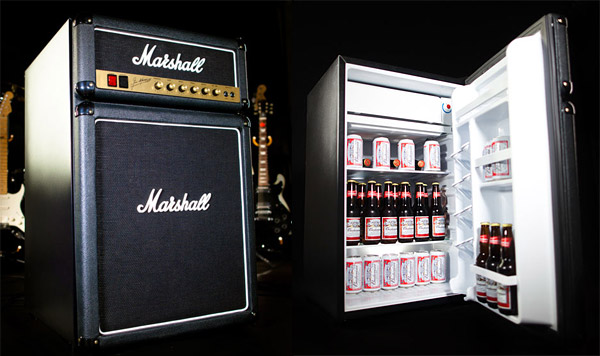 This has got to be the coolest amplifier ever made. What looks like a classic Marshall Amp is actually a mini-fridge. This 4.4 cubic refrigerator/freezer is perfect for keeping beverages cold and adding some rock n' roll atmosphere to any party. The fridge includes an authentic Jim Marshall signature and genuine Marshall logos. Best of all are the control knobs that go to 11 (fans of Spinal Tap will appreciate the reference).
Find out more about preordering the Marshall Fridge on the official website. You can also see a rocking blonde demonstrate the fridge in this YouTube video.
Category: Uncategorized | Comments (0) | Author: Catie