Saturday, February 04th, 2012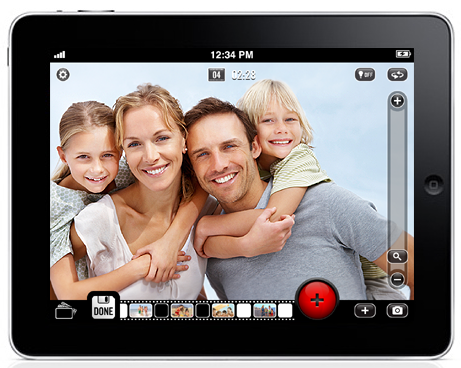 Macworld 2012, the annual Apple expo and trade show, recently wrapped up in San Francisco.  The product named Best of Show was an app from i4software called Video Camera.  This video create and edit app, which is compatible with iPhone, iPodtouch and iPad, allows users to film, preview and edit videos from their device's live camera view, then add music and titles before uploading the finished product to share on social media sites.  An intuitive user interface makes the process simple enough for a beginner while advanced features like optional manual controls make it powerful enough for a professional.  You can also with a variety of digital cameras to import and edit video clips.    
The Video Camera app sells for $7.99.  Find out more about i4software Video Camera on the official product website.
Category: Uncategorized | Comments (0) | Author: Catie