Friday, March 26th, 2010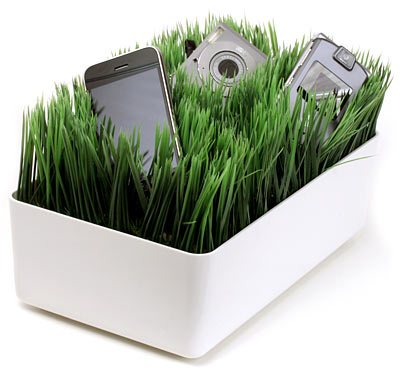 Think Geek is selling what would have to be the ultimate green charging station. The Grassy Lawn Charging Station contains a nice crop of artificial turf that cushions all your gadgets while they're charging. The charging station can handle iPods, MP3 players, smartphones, cameras – any gadget that needs a charge.
The cables are in a compartment under the grass. Just plug it in and you're ready to go. The Grassy Law Charging Station is available for $25 at Think Geek.
Category: Uncategorized | Comments (0) | Author: Catie