Monday, September 21st, 2009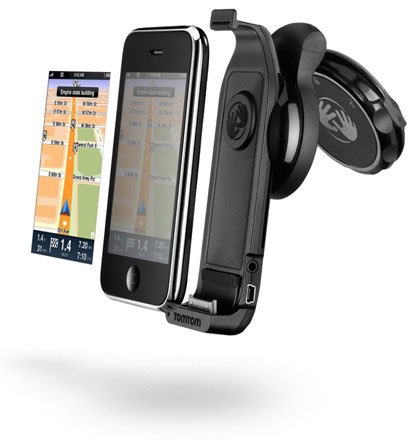 TomTom has announced that its GPS car kit for the iPhone will be available sometime in October. The TomTom already has an app for the iPhone that provides maps and routing capabilities, along with a restaurant finder. The TomTom iPhone app lets you access addresses in your iPhone contact list and then create a map to take you there. TomTom's IQ Routes is also included; this unique technology uses historical travel data from millions of TomTom users to calculate the optimal route based on time and date.
Although the TomTom app is already available in the iTunes app store, the car kit will be sold separately and will provide performance gains and additional functionality.
Category: Uncategorized | Comments (0) | Author: Catie