Saturday, April 21st, 2012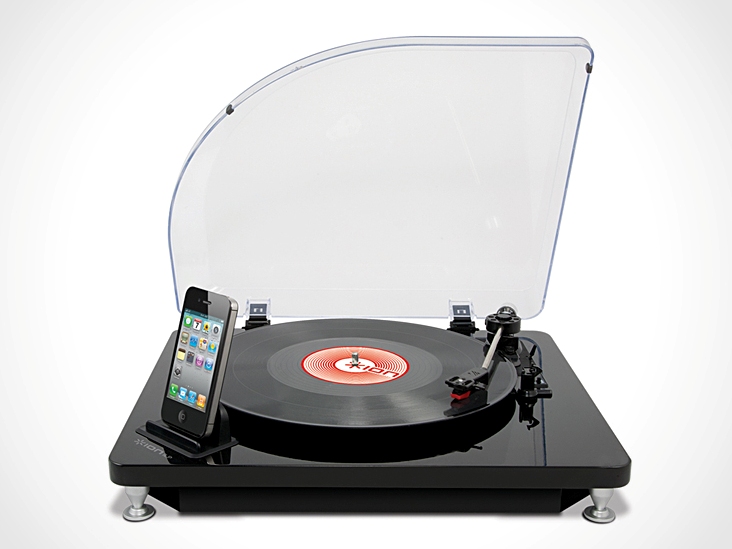 Do you have vinyl records that you'd like to transfer to your iPad, iPhone or iPod Touch? You may want to check out the iLP Turntable Conversion System. This stylish turntable from ION Audio transfers music directly from vinyl to your Apple device with no computer required. When you're not transferring, use the turntable to listen to your vinyl records. Or you can connect to a Mac or PC with the included USB cable and transfer your music for computer storage.
Find out more on the iLP website and check out this Rolling Stone article to learn more about gadgets for transferring vinyl music to digital format.
Category: Uncategorized | Comments (0) | Author: Catie