Monday, October 18th, 2010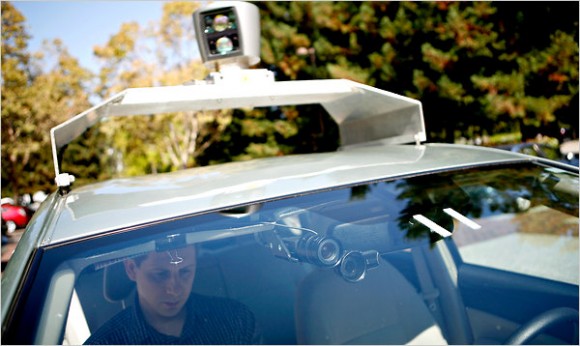 Cars that use technology to drive themselves have been talked about for several decades, but until now have only seemed to be a far-off dream.  Now Google has revealed that they have cars with automated driving capabilities in development.  Google has combined a camera, numerous sensors with a preprogrammed GPS system on Toyota Prius vehicles and already is performing testing.  The cars have obeyed the speed limit and follow the programmed route without a hitch.  Thousands of miles have been logged by the self-driving cars in real traffic.  Although human drivers are behind the wheel, ready to take over in case of emergency, so far they haven't had to intervene.
Read more about Google's self-driving cars in this New York Times article.
Category: Uncategorized | Comments (0) | Author: Catie