Friday, July 22nd, 2011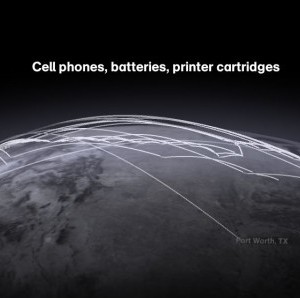 Have you ever wondered what happens to all the gadgets in the world when their users are done with them? Researchers at MIT's SENSEable City Lab did more than wonder about it – they came up with a project to find out. The Backtalk project used GPS tracking devices embedded in cell phones, netbooks and hundreds of other gadgets in the Seattle area. Then they turned their data into art in the form of a video that tracks many devices to their second life in a developing country. Many of the new gadget owners were filmed with built-in webcams.
The Backtalk project has created an exhibit called Talk to Me that is now on display at the New York Museum of Modern art. You can view the Backtalk video on YouTube.
Category: Uncategorized | Comments (0) | Author: Catie