Monday, November 15th, 2010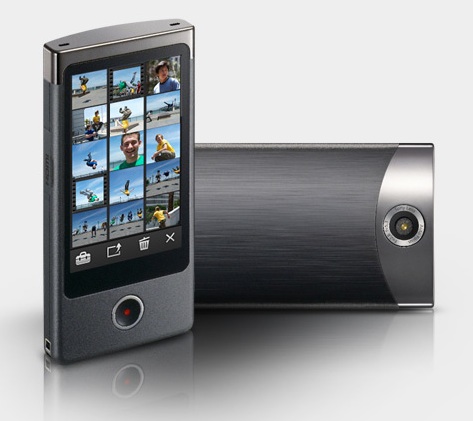 A couple of years ago, the Flip Slide seemed to have cornered the market for small, inexpensive video cameras.  Now Sony has jumped in with its Bloggie Touch HD camera.  The Bloggie is loaded with features – image stabilization, auto focus, face detection, low-light shooting and 4x digital zoom.  You can take either HD video or 12.8-megapixel photos.
Like the Flip, the Bloggie has a slim design and a pop-out USB arm for video transfer and power charging.  Sony also provides Bloggie software to help upload and manage videos.  The software makes it easy to post videos on YouTube, Facebook, Flickr and Picassa.
The Bloggie retails for about $200 for the 8GB model.  Find out more about Bloggie Touch HD on the Sony website.  You can see it in action in this YouTube video:
Category: Uncategorized | Comments (1) | Author: Catie