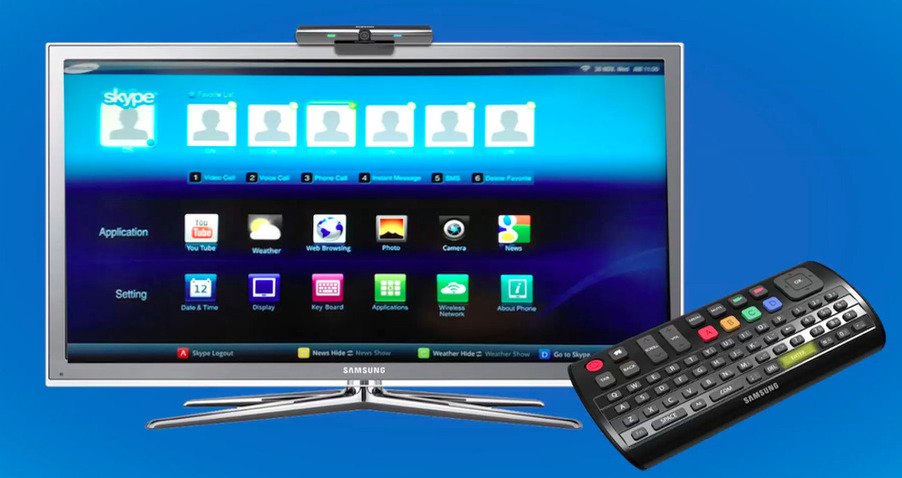 The Samsung inTouch camera system was unveiled at the recent Consumer Electronics Show in Las Vegas.  The inTouch brings the Internet to any HDTV using WiFi technology and preloaded apps like Skype, YouTube, Google News and Weather and Web browsing.  Although HTDV Internet connectivity isn't unique, this device allows owners of older HDTV models to experience the fun and usefulness of the Internet from their HD television.  The inTouch connects to any HDTV with an HDMI cable and is able to access nearby wireless networks. 
Using the Skype capability and the built-in microphone, inTouch owners can connect with family and friends around the world in high definition.  A palm-sized keyboard makes allow owners to check email and send text messages. A photo app is also provided that turns the HDTV into an HD picture frame.
The inTouch will be available in March and will retail for about $199. Find out more in this Engadget review.