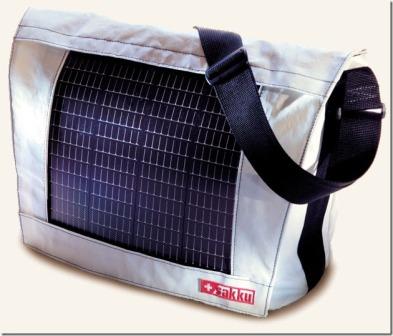 Solor-powered bags are the perfect home for your gadgets when you're on the go. This handsome photovoltaic travel bag from Sakku is one of the best of the new solar-powered satchels. The sakku.traveller bag is constructed from recycled Swiss sailcloth and features a powerful 5W solar panel. Each bag is 100% Swiss made and labeled with its origin lake – a collector's piece in the making.
The bag comes in 2 versions – 100% solar-powered or with battery. The solar-powered version will charge your gadget on sunny days only. The battery version stores solar power and can charge even on a rainy day.
Visit the Sakku website to learn more about the sakku.traveler.