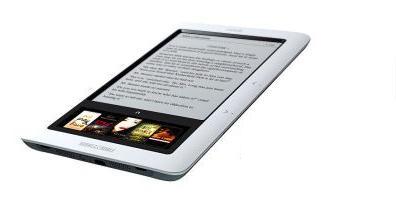 A new e-book reader called the Nook had its debut last week, and it may just give Amazon's Kindle, the leading e-reader, a run for its money. The Nook is from Barnes & Noble. Some of its unique features include a full-color strip of book covers at the bottom of the display that allows you to pick a book to read.
The Nook also supports sharing e-books with friends, which Wired magazine says may be the feature that makes the device go viral.
The Nook will be sold in Barnes & Noble stores as well as online, meaning customers can use B&N's free in-store Wi-Fi to demo the look and feel of the product before buying. On sale at the end of November, the Nook is available now for pre-order at $259 (which is very close in price to the Kindle-2).