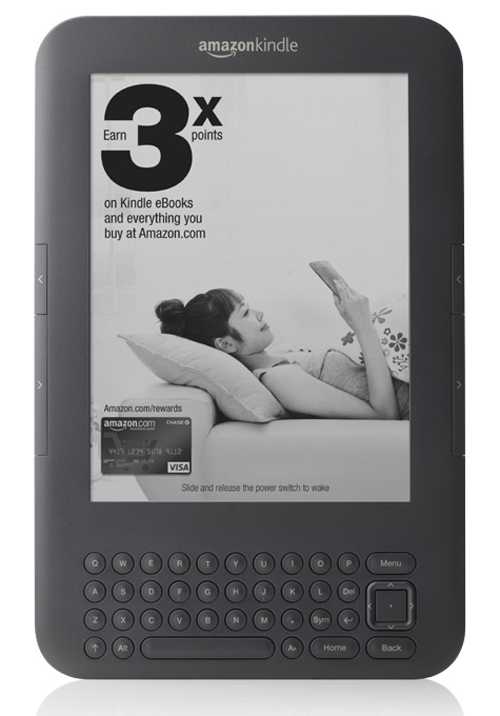 Amazon.com has just announced that it is reducing the price of its best-selling Kindle e-book reader. The discount of $25 comes with a catch – the Kindle will display special offers and screensaver ads. For $114, readers will see advertisements in screensaver mode instead of portraits of classic authors like Jules Verne and Virginia Woolf.
Other than the ads, the aptly-named Kindle with Special Offers is identical to the $139 Wi-Fi only third generation Kindle, which is the bestselling product in Amazon's history. Consumers who buy the Kindle with Special Offers will have some control over which ad they see. They can visit the Kindle website and indicate what type of ads they want to see (humor, scenery, etc.). The e-book reader market has become very competitive between the Sony Reader, the Barnes & Noble Nook and the Apple iPad2. Some experts are predicting the Kindle's price tag will drop below $100 by the end of the year in order to continue as a leader in the e-book field.
Read more about Kindle with Special Offers on Amazon.com.