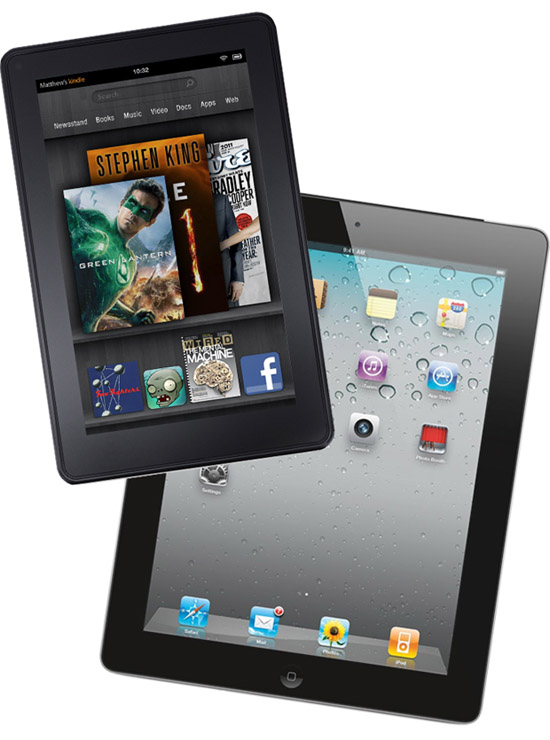 Now that Amazon has announced the Kindle Fire, the inevitable questions about how it stacks up against the iPad are being raised. The Fire costs about $300 less, but has these disadvantages compared to the iPad:
• Smaller screen (7 inches compared to the iPad's 10 inches)
• No camera or microphone
• No creative or business apps
• Limited onboard memory
The bottom line is that you want a tablet to watch movies or read books and find the iPad to be too expensive and too large to be truly portable, the Kindle Fire could be you're best bet. If you want to edit photos, manage a spreadsheet or perform some other functional task, the iPad is probably the better choice.
Read more analysis of the iPad vs. Kindle Fire question on the MSNBC GadgetBox blog.