Tuesday, December 20th, 2011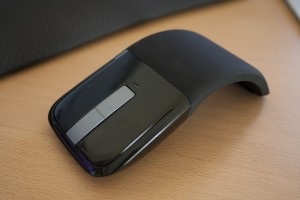 Microsoft hasn't designed the proverbial better mousetrap, but it looks like they're come up with a better mouse.  The Microsoft Arc Touch wireless mouse with nano transceiver features a unique curved design that accommodates the users hand.  It also folds to make it highly portable.  The Arc Touch mouse conserves energy by turning off when it's folded flat and not in use, allowing it to run for 6 months on 2 AAA batteries.
Microsoft's Blue Track technology enables this mouse to perform more accurately on difficult tracking surfaces like carpet, granite and wood.
Find out more about the Arc Touch mouse on Amazon.
Category: Uncategorized | Comments (0) | Author: Catie