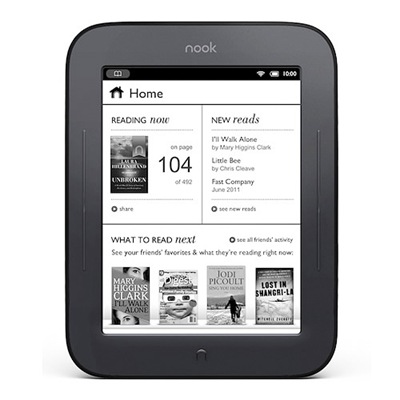 The Simple Touch Nook from Barnes and Noble makes it easier than ever to make an e-book reader your BFF.  A long-lasting battery will power the Nook for up to two months when the Nook is used for 30-60 minutes a day without wi-fi.  Lighter than the Amazon Kindle 3 by one ounce, the Nook uses new E Ink screen technology that allows it to refresh pages faster with less flashing.  In addition, the Nook's crisp fonts are  exceptionally easy to read.  
Barnes and Noble Nook store offers more than two million books and magazines for downloading and you can interact with friends who also use the Nook store.
The Nook Simple Touch Reader currently costs $139 on the Barnes and Noble website.  Read a complete review of the Simple Touch Nook on Gizmodo.