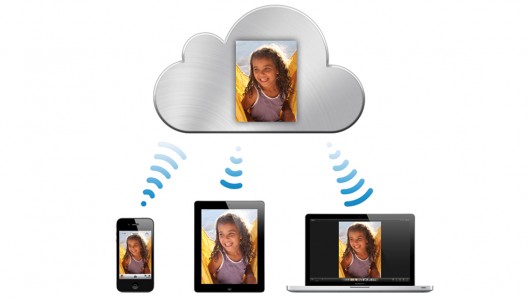 This week at Apple's World Wide Developers Conference, Apple CEO Steve Jobs announced a new tool that will let iTunes users store their ripped and purchased music in the cloud, allowing songs to be backed up on Apple's serves for a flat fee of $24.99 per year. This new storage option, aptly name iCloud, provides up to 5GB of free storage space for everyone who installs the Apple iOS 5 update (this includes iPhone, iPad and iPod Touch devices).
The iCloud service will also be available for users of iBooks. Apple announced that users have already downloads 130 million books from the iBookstore.
Apple's iCloud will compete with other online storage and data sync services like Dropbox, Box.net and SugarSync. It will allow content to be pushed to various devices, allowing users to wirelessly sync media, documents, calendars, apps and more between their various mobile devices and a Mac or PC.
Read more about iCloud on the official Apple website.