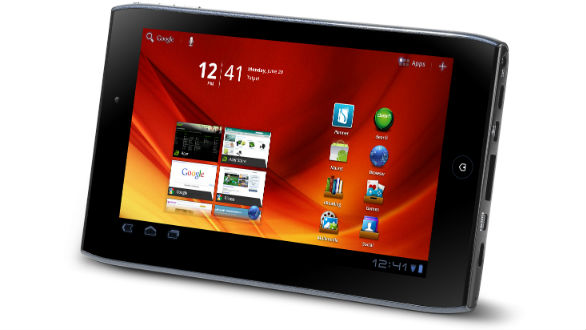 Acer's 7-inch Android Honeycomb tablet, the Acer Iconia A100, will make its debut in August and is rumored to have a highly competitive $300 price tag.  It is also rumored to feature a 1024-by-600 resolution, a 1 GHz dual-core Nvidia Tegra processor, 8 GB of internal storage and front and back cameras.  This will be the first 7-inch tablet to come to market. 
If you prefer a 10-inch tablet and are looking for a low price, there is another rumor floating around that Acer will slash the price of the 10-inch Iconia A500 tablet from $450 to $395.
Read more about the Acer Iconia A100 tablet on the Time Magazine Techland website.  This article about the future of tablet computing is also a must-read.