Tuesday, May 22nd, 2012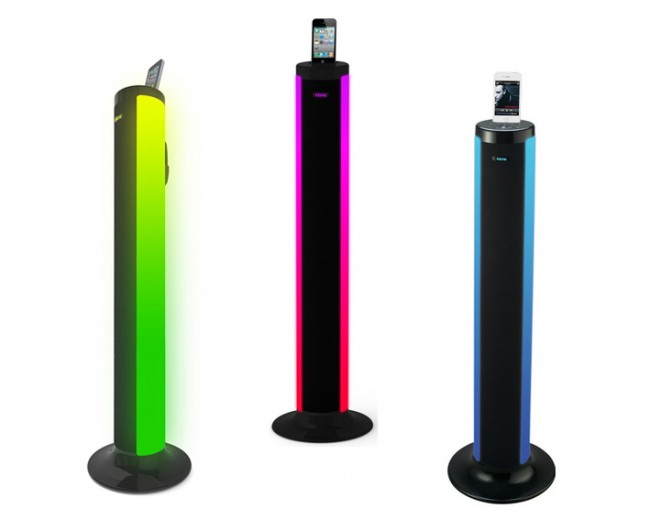 Add some interest to your music experience with the iHome iP76 light show speaker. This 3-foot tall iPhone and iPod dock includes Reson8 speakers as well as colored LEDs that can be patterned to pulse and change in time to the music or fade between colors of your choosing. Whether you want to create a relaxing mood or rev up a party, this speaker system will provide the perfect sound and lighting. A remote control is included and A/V jacks are provided so you can also connect the iP76 to a TV.
The iHome iP76 will be available in July and will retail for about $199. Find out more on the iHome website.
Category: Uncategorized | Comments (0)